Wedding Fairs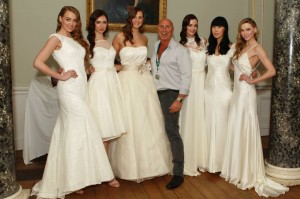 We can supply all your requirements with regard to Wedding Fair Fashion Shows anywhere throughout Ireland.
Clothes arranged, running orders, musical arrangements and full production on the day.
Wedding Events can be organised as package deals throughout Ireland to compliment any event, with all elements supplied.
The Standard Package Deal includes all leading and profile Models, Mc host and DJ, PA – sound system , MC, Production Manager, Travel and the hire and supply of all Clothes Rails.