Great Value Gift Ideas!
Posted November 14, 2013 by markdowning in
Blog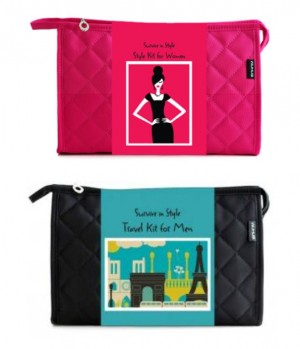 Check out the Irish kit company, Survive in Style Co.Com, for great value gift ideas this Christmas!
The Style Kits or Travel Kits for men and women are all-in-one beauty quick fixes and personal care packs with more than 20 products packed into luxury quilted cosmetic and toiletry bags.
Contents include the Get Flirty range of shampoos, shower gels and hand and body lotion, travel toothpaste, foldaway toothbrush, deodorant, travel mouth wash, lip balm, eye mark, ear plugs and many other items to ensure you travel in style and comfort.
There's also Hospital Pamper Kits which can be delivered straight to the hospital and a Go-Go! Baby Kit for new mommies on the move and an Ouch! First Aid Survival kit ideal for every home.
Please visit the website at SurviveinStyleCo.com or 'like' their Facebook site on www.Facebook.com/surviveinstyleco.