GO GO GO!! Assets Model Agency Girls Rule @ Swords Pavilions
Posted April 30, 2013 by markdowning in
Blog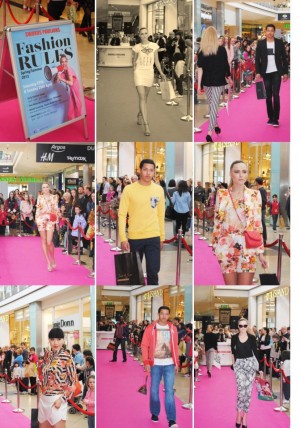 GO GO GO!! Assets Agency Girls Rule Swords Pavilions
We were delighted to produce and style Swords Pavilions, Fashion Rule Spring/Summer 13 Fashion Shows this weekend.
The show highlighted a magnificent selection of high street stores like Zara, River Ireland, Vero Moda, Mango, Awear, Soho, T.K Maxx, Jack & Jones and Dunnes with the 2 newest additions being Vila and Kilkenny.
The Fashion show took place in the centre mall. It opened with a selection of bright vibrant colours, playing in to print on print and closing with the latest in monochrome.